This is a Sponsored post written by me on behalf of Texas Pete for SocialSpark. All opinions are 100% mine.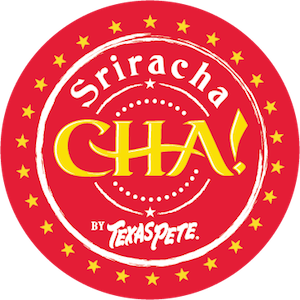 I'm a huge fan of Texas Pete Wing Sauce, I'll often buy "naked" wings at the grocery store then take them home and toss them in the wing sauce for a quick dinner – delicious! But Texas Pete also makes a lot of other sauces and condiments like Texas Pete Hot Sauce, hotter sauce, garlic hot sauce, CHA! by Texas Pete sriracha sauce and a green pepper sauce.
Their sauces are great for adding flavor and a little bit of oomph to everyday meals like french fries, soups, pizza, sandwiches and hot dogs. You can also find lots of great Texas Pete Hot Sauce recipes at their website and I'm planning to make this Texas Pete® Sultry Grilled Chicken at our family cookout on the 4th of July. It sounds delicious and I'm sure everyone will love it.
INGREDIENTS
2 1/2 cups Texas Pete® Original Hot Sauce
2 Tbsp Finely chopped garlic
4 oz. Olive oil
1 tsp Kosher salt
1 tsp Pepper
2 lbs. Boneless chicken tenders or Thighs
2 Tbsp Olive oil
2 Tbsp Chopped garlic
2 – 26 oz. jars Marinara sauce (prepared)
3/4 cup Texas Pete® Original Hot Sauce
2 cups Kalamata olives, drained, roughly chopped
3 Tbsp Red wine vinegar
1 tsp Pepper
For garnish Chopped fresh parsley
DIRECTIONS
Combine Texas Pete Original Hot Sauce, 2 tbsp. chopped garlic, 1/4 cup olive oil, 1 tsp kosher salt and 1 tsp pepper for marinade.
Place chicken in large, sealable container or bag. Add marinade and allow to coat. Refrigerate 48 hours.
Drain chicken before cooking. Discard marinade. Grill chicken until internal temperature reaches 165 degrees. Alternatively, bake chicken at 400 degrees for 40 to 50 minutes or until internal temperature reaches 165 degrees.
To make sauce, saute garlic in olive oil until fragrant. Add 2 tbsp olive oil, 2 tbsp chopped garlic, marinara sauce, 3/4 cup Texas Pete Original Hot Sauce, 2 cups olives, 3 tbsp red wine vinegar and 1 tsp pepper. Simmer for 15 minutes to allow flavors to blend. Top cooked chicken with sauce. Garnish with chopped parsley.
What kind of recipes do you like to use Texas Pete sauces in? There are a ton of delicious recipes available at
http://www.texaspete.com/recipes/
and you can share yours on Twitter or Facebook with the hashtag #TexasPete. You can
find Texas Pete Hot Sauce
at your favorite stores and create some memorable
dishes your family is sure to love!
&nbsp